Welcome to the TV Japan "JR1ZZZ" Website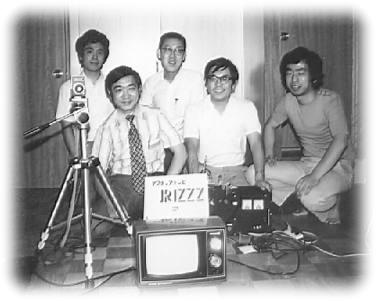 In 1974, our TV Japan Amateur Radio Club "JR1ZZZ" was founded by HAMs in Downtown Tokyo, who were interested in Amateur Radio TV.
Amateur Radio is a Hobby that attracts a Wide Range of People interested in all facets of Radio Communications. Involvement in Amateur Radio allows People to practice their Knowledge of Radio Theory and Electronics.
We are a Group that enjoys the diverse aspects of HAM Radio. One of our Goals is to Enable Interested Persons to get their Amateur Radio License and also grow their Knowledge and Enjoyment of the Hobby.
This Website is a Place for JR1ZZZ Club Members to share and gather Information.
Profile
QRA
TV Japan
JARL
Registration Club #10-4-56
Callsign
JR1ZZZ
QTH
4-2, Taito 3-chome, Taito-ku, Tokyo 110-0016, Japan
Grid Locator
PM95VQ
JCC
100106
Mail
Board Members
President
Secretary
Auditor
Accountant