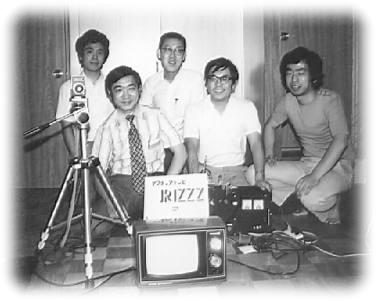 TV Japan (JR1ZZZ) is a community of peoples who are interested in Amateur TV. This club station JR1ZZZ was established on May 17 of 1975 with active Amateur Radio members in Downtown Tokyo, Japan.
May 17 is the day related to Wireless Communication. The International Telecommunication Union (ITU) was formed on May 17, 1865 at the International Telegraph Convention in Paris.
And the current President of JR1ZZZ, Dr. Nebiya Hideyuki was licensed his own Amateur Radio Station JE1BQE on the same day (May 17) of 1971.
Membership requirement is very simple, if you like Amateur TV, you are welcome to our club.
JR1ZZZ station is located at the office of AMPLET Communication Laboratory in Taito-ku, Tokyo (JCC#100106 and GL PM95VQ), and the members operated amateur radio in not only Amateur TV, but also SSB and CW mode.